Zerorez Atlanta Carpet Cleaning
Zerorez Atlanta 404.242.1313
While we completely agree with Zerorez that it's not good to use soaps, shampoos nor detergents on carpet because of the sticky residue they leave, we DO NOT agree to charging pet owners $40-$90 extra per room for spots. That's right! You probably hear or see Zerorez's commercials and their "specials" all the time. But if you pay attention it is an "estimate," which you may be okay with, but we are not! Most pet owners get their carpet cleaned when their four-legged family members have made a mess of their carpet. Not only does Zerorez Atlanta have a $15 "fuel charge" add on, they also charge and
EXTRA $40-$90 PER AREA
for pet spots!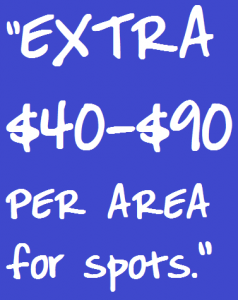 Don't believe us? Give Zerorez a call at 770.242.1313 and ask them for a quote. Then tell them you have several pet spots in a couple different areas and see what they say. Or when they give you your estimate, ask them,"If this is an estimate, does that mean the price could change," and see what they say. CitruSolution's policy is that CLEANING should be included when you have your carpet cleaned. You should NOT be charged EXTRA for pet spots, or any spots for that matter. Our citrus-based solvent cleaner is NOT soapy, nor foamy so there's no sticky residue. And we do not charge extra for spots, there is no fuel charge, no hidden fees or add-ons of any kind.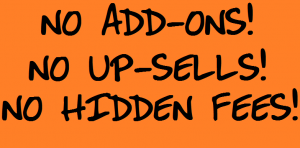 Call CitruSolution Carpet Cleaning today for an EXACT-imate and  you'll know EXACTLY what your carpet cleaning will cost!
770.652.0630
We even have an EXACT-imate pricing guarantee. If you are asked to pay more than your EXACT-imate, your ENTIRE CLEANING IS
FREE*
! Zerorez is a registered trademark of Zerorez
Call us TODAY at 770-652-0630 to set up your appointment.