Carpet Cleaning Hamilton Mill / Dacula GA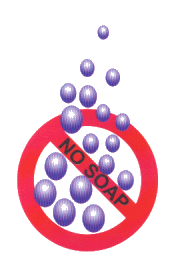 If you've ever had your carpet cleaned by a steam cleaning service or shampooer, you're probably aware of the inherent limitations and weaknesses of such treatments. Traditional Hamilton Mill carpet cleaners often leave behind significant moisture in your carpets, as well as sticky residue. Both problems can lead to carpets that are smelly, moldy and filled with dust and allergens just a short time after the cleaners leave.
Fortunately for homeowners near Suwanee, traditional carpet cleaning services aren't the only option. CitruSolution – a citrus-based carpet cleaning solution and process – is changing the way people think about cleaning service for their carpets.
Less moisture
CitruSolution is a thinner solvent that doesn't have a tendency to drench the carpets when applied. The first part of the cleaning process involves a light pre-spray of the dirty carpets, which constitutes the majority of moisture involved in the process. For you – this means dryer, better smelling carpets when we leave, and the reduced likelihood that mold, mildew, dust and allergens will recur soon after the cleaning is done.
"ORANGE"
Our proven CitruSolution carpet cleaner is produced with the d-Limonene extracts from orange, lemon and grapefruit peels. Our solution – as our name implies – takes on the challenges of dirty carpets using the acidic power of these fruits. Not only does our cleaning application require less water than traditional approaches, but it also eliminates the need to handle and dispose of toxic chemicals. The solution is also safe for kids and pets.
Smells better
So many cleaning products use citrus because it's effective and it smells great. That's the basis of CitruSolution's proven method! We take advantage of the POWER OF CITRUS!
Stays cleaner longer
When we apply the CitruSolution treatment to your carpets, it creates a non-sticky barrier between the carpet fibers and its external environment. This means that not only are your carpets able to repel stains better, but they also don't accumulate allergens such as mold or dust mites at such a rapid rate. Our carpet cleaners in Hamilton Mill ensure your carpets stay clean longer when compared to traditional cleaning services in the area.
Here's a Thought: You Pay What We Quote
This seems like an outlandish claim if you've had any experience whatsoever with other carpet cleaning companies in the past. When dealing with other services, you often end up paying more than you had anticipated. Whether it's a carpet cleaner slipping in extra charges to clean particular stains or types of upholstery, or it's a service trying to up-sell you on cleaning every room in your home rather than just the ones you've specified, the experience can be a headache.
Our CitruSolution professionals won't ever charge extra for stain treatments. And we won't ever pressure you into buying extra services or cleaning other areas of your home that were outside of your initial quote. Our philosophy is "You scheduled a CLEANING, you shouldn't be charged more if it is visually dirty." After all, shouldn't CLEANING be INCLUDED in your CLEANING?
Hamilton Mill Carpet Cleaners: Ready to Get Your Carpets Spotless
Once you've tried CitruSolution, you'll never want to go back to the outdated carpet cleaning processes. We take carpet cleaning seriously, and that's reflected in our results when we finish. Give us a call today to talk about our carpet cleaning services in Hamilton Mill – and we'll give you an "EXACT-imate" that lets you know exactly what to expect when you get your bill.
Call us TODAY
770.652.0630
NO UP-SELLS, NO ADD ONS!