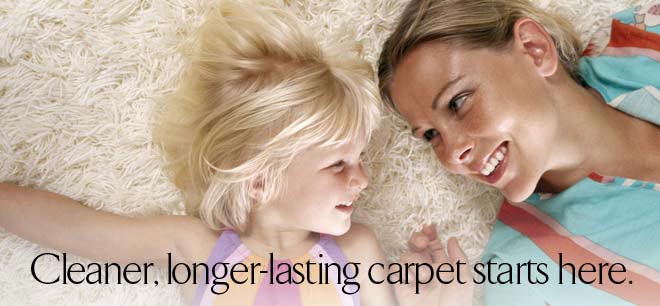 Clean, Dry & Healthy Carpet Cleaning
If spots, spills, pets or dirty, matted traffic paths have made your carpet less attractive, it's time to call CitruSolution Carpet Cleaning Suwanee for "Cleaner, Drier, Greener, Healthier" carpet cleaning. Our exclusive 6-step process will leave your carpets thoroughly clean, immediately dry and ready to use. Our all-inclusive carpet cleaning service comes with no up sells, no add-ons and no surprises. Call us today and you'll be loving your carpets again as early as tomorrow…We Guarantee It!
Carpet Cleaning in Suwanee, Buford & Sugar Hill, GA has arrived.
Dry Carpet Cleaning Vs Wet Carpet Cleaning:
According to industry estimates, there are about 200,000,000,000 square feet of carpet in the United States. Cleaning all of this carpet just once without hot water extraction would save 9,770,000,000 gallons of water! That's enough water to:
Fill 195,000,000 standard bathtubs
Flush a 1.6 gallon toilet more than 6,000,000,000 times
Sustain over 53 million people for one year or over 670,000 people for their lifetimes
This point is often overlooked, wet extractors use large amounts of water. Further, they generate large amounts of waste water that burdens sewers and our Waste Water Treatment Plants. Also, 20-35% of waste water that is left in the carpet evaporates, humidifying buildings and forcing air conditioners and dehumidifiers to run harder and longer. Our process saves water. In fact, CitruSolution Carpet Cleaning's citrus-based solvent carpet cleaning system deep cleans carpet with 97% less water than typical high-flow wet truck mounted extractors.
The Big Problem With Hot Water Extraction or "Steam" Carpet Cleaning…
Traditional steam cleaning or hot water extraction often forces dirt to the bottom of your carpet by spraying pressurized water down in to the carpet while attempting to clean it. This process may turn your dry dirt into mud, and may soon begin to smell like mildew, wet pets or worse. This creates the perfect breeding ground for mold and bacteria. To compound this problem, within a day or two, the sludge mixture dries and through capillary action, the dissolved spots wick their way back to the surface of your carpet. And voila… the spots reappear!
At CitruSolution Carpet Cleaning, this is not the way we believe your valuable carpets should be cleaned…
Our Process & Carpet Cleaning Products Are "Top Rated"
Now consider having CitruSolution clean your carpet.

No wet carpet
Environmentally preferred
Spots won't come back
Carpet stays cleaner longer
Lifts matted carpet pile
Removes dust mites, mold and other allergens
Safe for children and pets
Safe for all carpets, even Orientals and sisal
Reduces Dust Mites
Reduces Cat Allergens
Reduces Dust Mite Allergens
Reduces Mold Spores
There is no mold or mildew created from wet carpets
The choice should be clear: Drier is better than wetter!
NO UP-SELLS, NO ADD ONS!
Previous website was www.TheBigOrangeGuy.com